EXACT DEPTH TOURNAMENT BRAID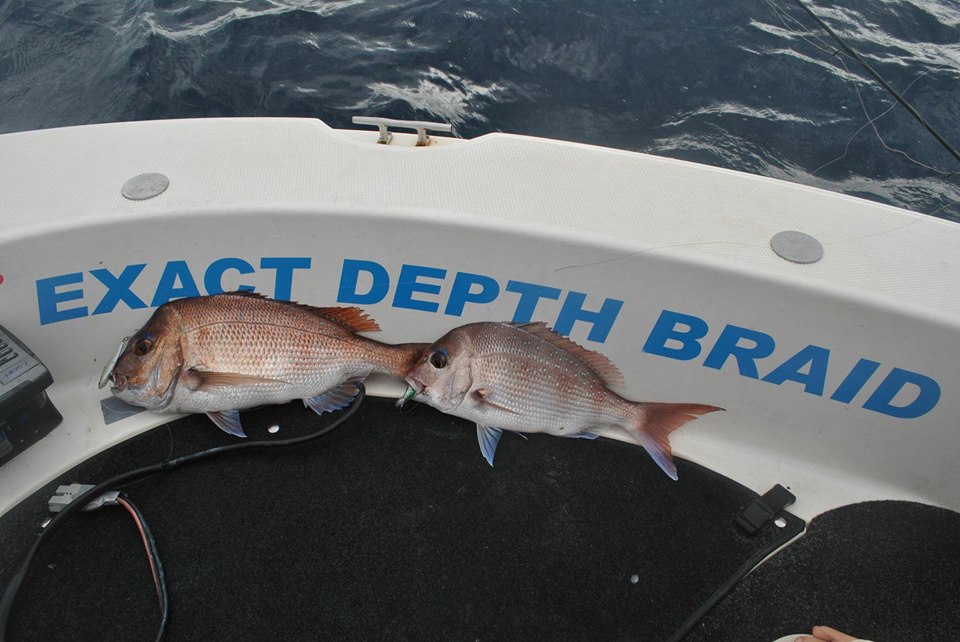 ExactDepth X8 This multi colour tournament grade PE X8 braid features super fine diameter, coloured distance marker every 10m, superior strength and is super sensitive. Made famous in Japan for deep water fishing it is perfect for light tackle and heavy duty tackle from 8 lb up to 60 lb.

ExactDepth X8 is the ultimate jigging and vibing braid on the market . It is constructed of 8 strands of PE fibres to achieve maximum line strength and smoothness.ExactDepth X8 ultra smooth braiding takes friction to its absolute maximum ensuring line integrity in the harshest of strucktures. Color marked every 10 metres to ensure anglers know where their lures are all the time, everyitme.
PE 8lbs 0.08 300m
PE 14lbs 0.10 300m
PE 20LBS 0.12 300M
PE 30 LB 0.20 300M
PE 40 LB 0.25 300M
PE 50 LB 0.30 300M
PE 60 LB 0.35 300M